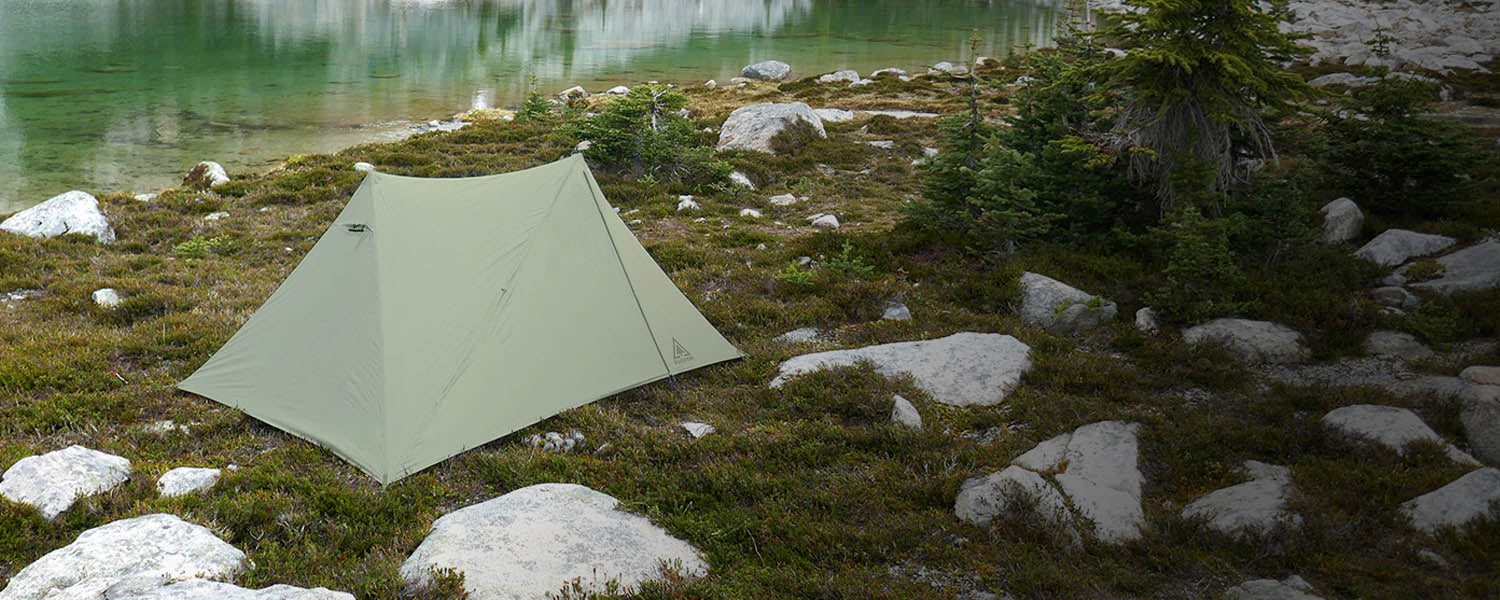 PREMIUM ULTRALIGHT EQUIPMENT
DESIGNED IN THE ROCKY MOUNTAINS
The X-Mid was among the most popular tents in our annual thru-hiking survey and has also developed a devoted following since its days as the always-sold-out tent of mythical status. It's easy to see why.

The Trek

Best Thru-Hiking Tents of 2024
It's reasonably lightweight, simple to pitch, and has plenty of space, including two doors and vestibules—a luxurious touch for a one-person shelter. A laundry list of well-thought-out details makes this tent exceptional in rough weather. And on top of it all, it's among the cheapest tent on this list (especially considering it comes with factory-taped seams).

The Trek

Best Thru-Hiking Tents of 2023 (Best All around)
The X-Mid was among the most popular tents in our thru-hiking survey this year and also got a strong vote of support from the comments section last time we published this list, earning it the title of Fan Favorite. It's easy to see why.

The Trek

The Best Thru-Hiking Tents of 2022
It's easy to see why the X-Mid a fan favorite. It's reasonably lightweight, simple to pitch, and has plenty of space, including two doors and vestibules—a luxurious touch for a one-person shelter.

The Trek

Best Backpacking Tents of 2021
"Exceptionally high quality. Field performance was outstanding…an excellent size-to-weight ratio for a dual-pole, double-wall, two-person tent….Overall, it has simply been a joy to use."

Backpacking Light

Highly Recommended
The X-Mid 1P is a double-wall trekking pole tent for one person that is simple to set up, well made, and quite affordable. Weighing under 28 oz, it's also quite lightweight and a really great deal for backpackers who want to reduce their gear weight.

Section Hiker

One of 10 Best Backpacking Tents
This is a well-designed tent made by someone who has hiked a lot of miles. It's well-engineered for livable space, relatively easy to pitch, and the double-wall design is a key factor in reducing condensation. We love the ease of use with the two doors and vestibules.

Adventure Alan

Top Pick 2021
The Durston X-Mid 1P combines the luxuries of a double-wall tent and the simplicity of a traditional tarp, making it one of our favorite shelters that we've tested to date.

The Gear Lab

Labeled as a Best Buy
The Durston Gear Kakwa 40 Backpack is a small-volume pack capable of carrying heavier loads. The Durston Kakwa 40 offers a light but strong internal frame that can support heavier loads.

Backpacking Light

2022 Members Choice Awards
Open Box / Used Tents Are Here
Looking to save some money this season? Check out our stock of open box and used Durston Gear tents.
FUNDAMENTAL DESIGN PHILOSOPHY
Durston Gear is grounded in four core philosophies: First Principles Design, Coherent Design, Field Validation, and Quality.
GETTING TO KNOW
Dan Durston
Dan has been a hiker and adventurer for nearly 20 years. He has amassed hundreds of nights in the outdoors and written thousands of technical gear posts in ultralight online communities like BackpackingLight.com and r/Ultralight. Never content with the status quo, Dan has been building his own gear for over a decade, including building a tent with DCF way back in 2009 before most other companies working with DCF even existed. 
All About Dan