Spyderco Para 3 S110V Midnight Blue G10 - Open Box / Used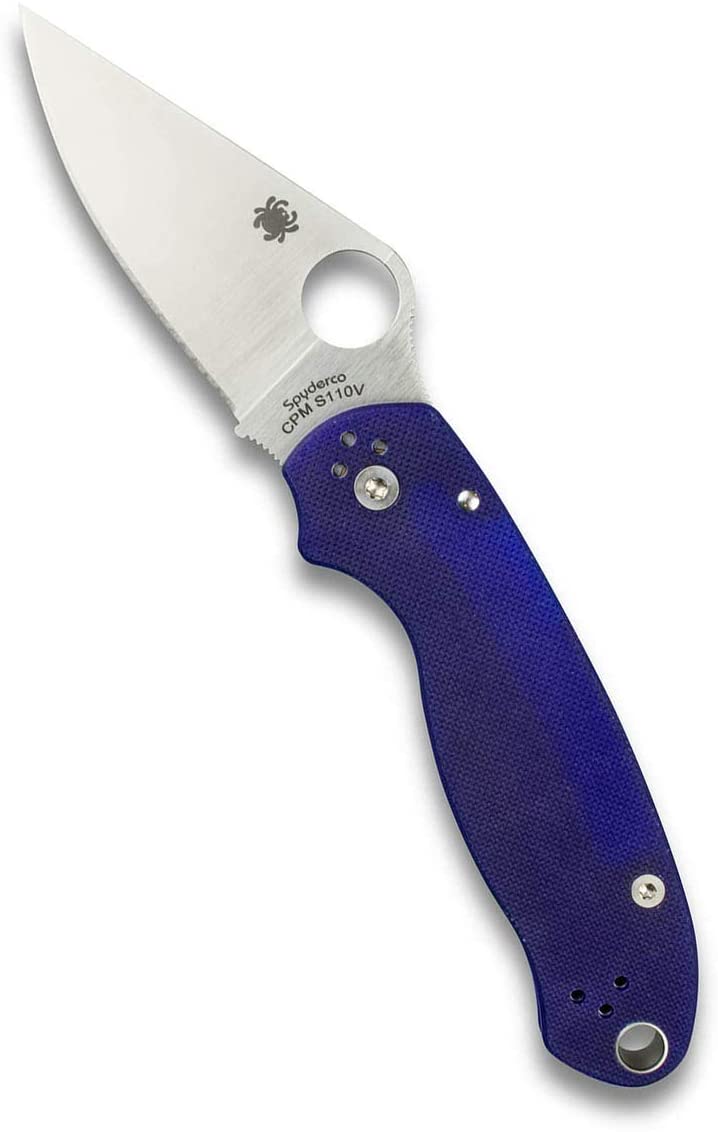 Spyderco Para 3 S110V Midnight Blue G10 - Open Box / Used
Regular price
$29700
$297.00
Sale price
$15000
$150.00
---
In stock, ready to ship

Out of Stock
THE NEW EDC - The Para 3 distills all the features of that best-in-class folding knife into a more compact, carry-friendly package. Ounce for once one of the most capable folding knives ever made, the Para 3 is destined to be a classic.
SUPERIOR QUALITY - CPM S110V's high carbon content and advanced alloy mix significantly increase the steel's edge-holding properties. This extreme edge retention complements the Para 3's many other distinguishing features and exceptional ergonomics.
POCKET-FRIENDLY - It features a lightweight, open-backed construction style and its stainless steel liners are nested into the textured G-10 scales. This reduces handle thickness and provides excellent support for the knife's Compression Lock.
RELIABLE HIGH PERFORMANCE - The Para 3 traces its history all the way back 2004 to the introduction of the Para Military design. It offers the same proven reliability and cutting performance, but in a more compact, easy-to-carry design.
EASY-TO-USE LOCK - Located in the spine of the handle, the Compression Lock's high-strength mechanism locks the blade securely open during use, yet allows it to be closed easily and safely with only one hand.
This is a used / open box item
---