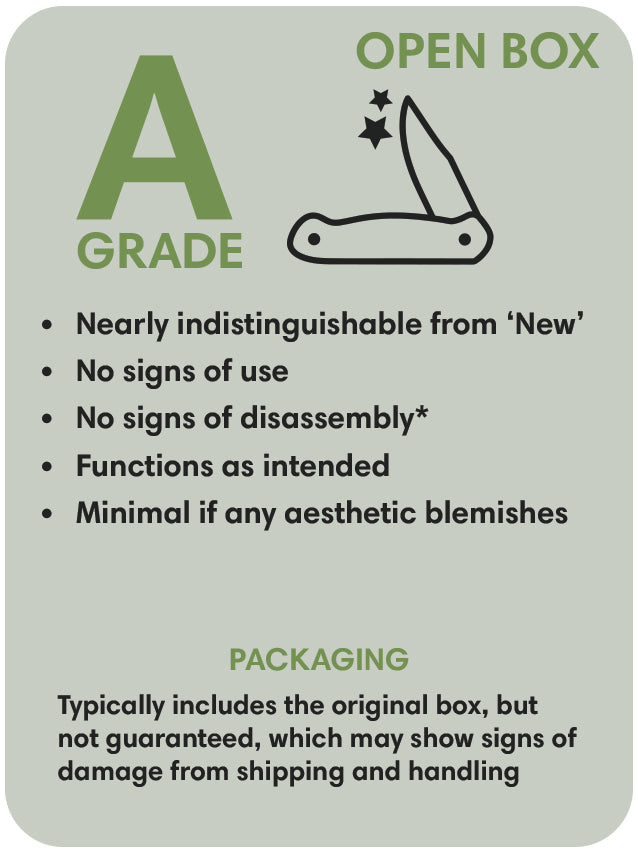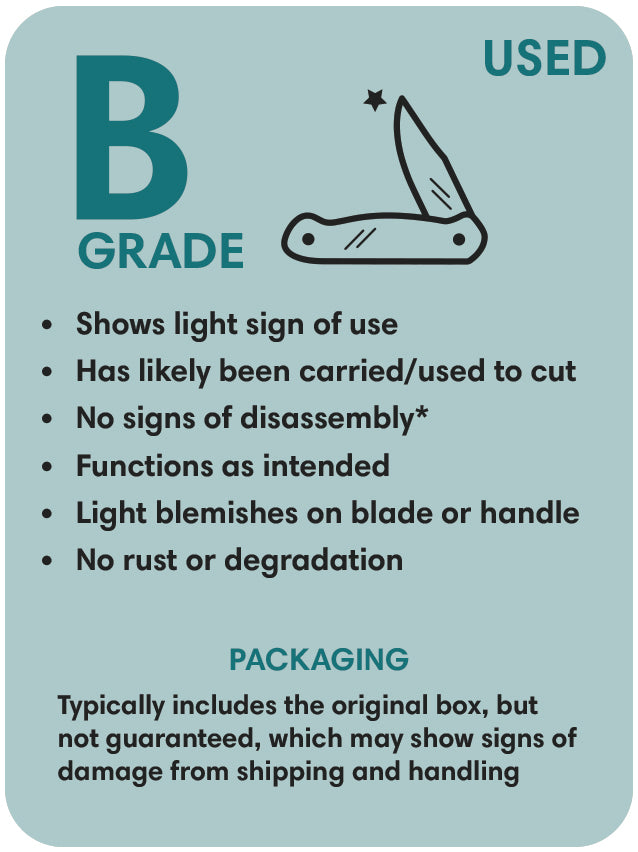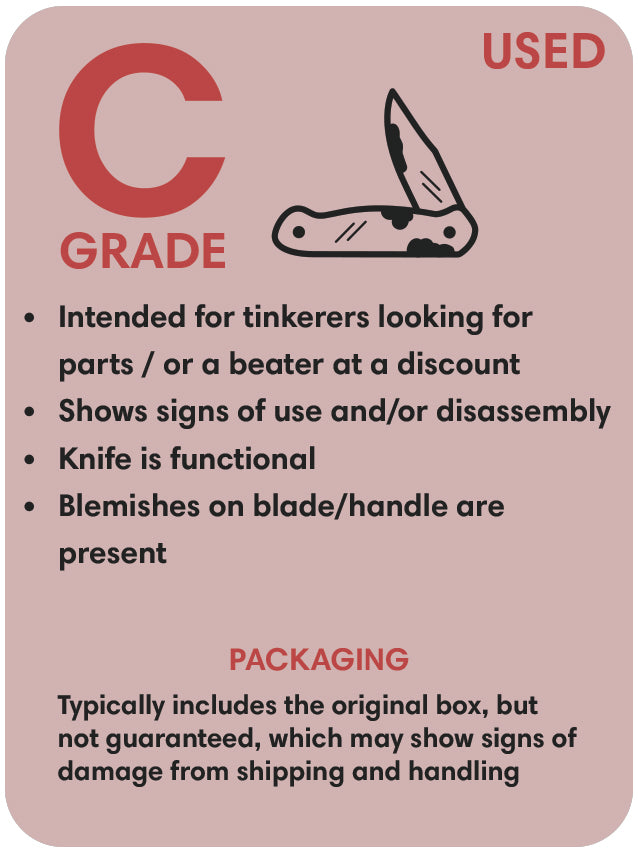 *Knives in Grade B or above have been inspected and all hardware and assembly components show no signs of stripped hardware or other tool marks. We're confident these knives have not been disassembled, but we are also humans. If something isn't right with your open-box purchase, drop us a message and we'll take care of you as always.
The M4 is a fixed blade knife, suitable for every camp usage and especially useful for mountain hikes. The M4 limited dimensions make it easy to wear without penalizing its bushcraft knife features.

The M4 is equipped with a M390 blade which is available with a satin finish while the handle is provided in four versions: olive wood, Santos wood, walnut wood and black G10.

Designed by Molletta, the M4 has a handle with a unique ergonomics, that allows to hold the knife in both ways - with the thumb towards the blade or towards the end of the handle.

The M4 is supplied with a double seam leather sheath.
Total length: 205 mm. - 8.07 in.
Blade length: 95 mm. - 3.74 in.
Blade thickness: 4 mm. - 0.16 in.
Total weight: 180 gr. - 6.35 oz.
Blade steel: M390 sintered steel
Blade finish: Satin finished
Handle material: G10
Handle colour: Black
Sheath: Leather with double seam
Packaging: Cardboard box