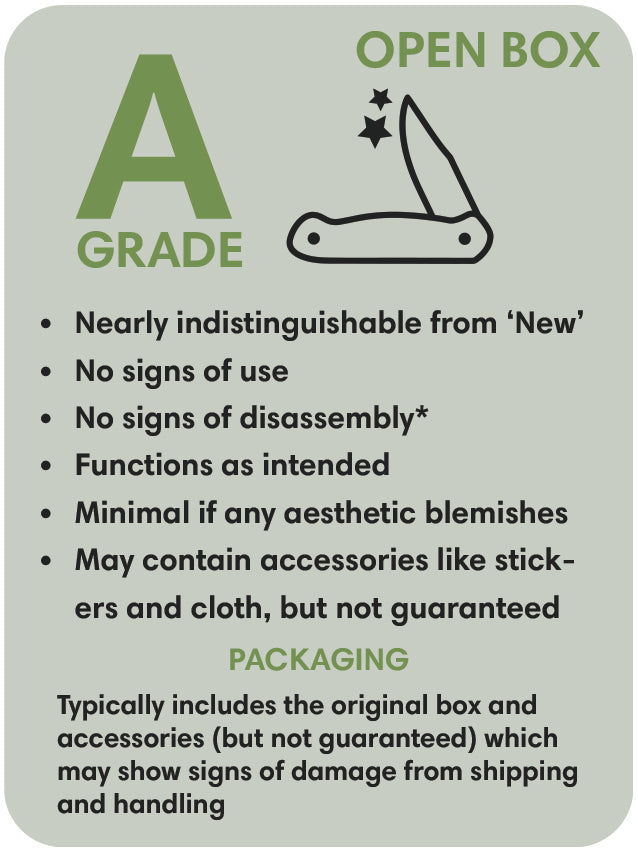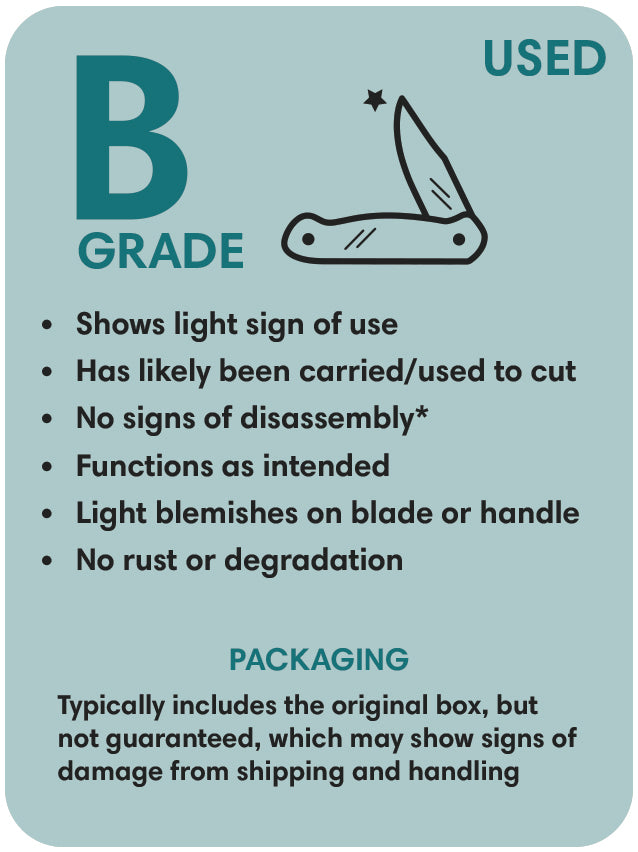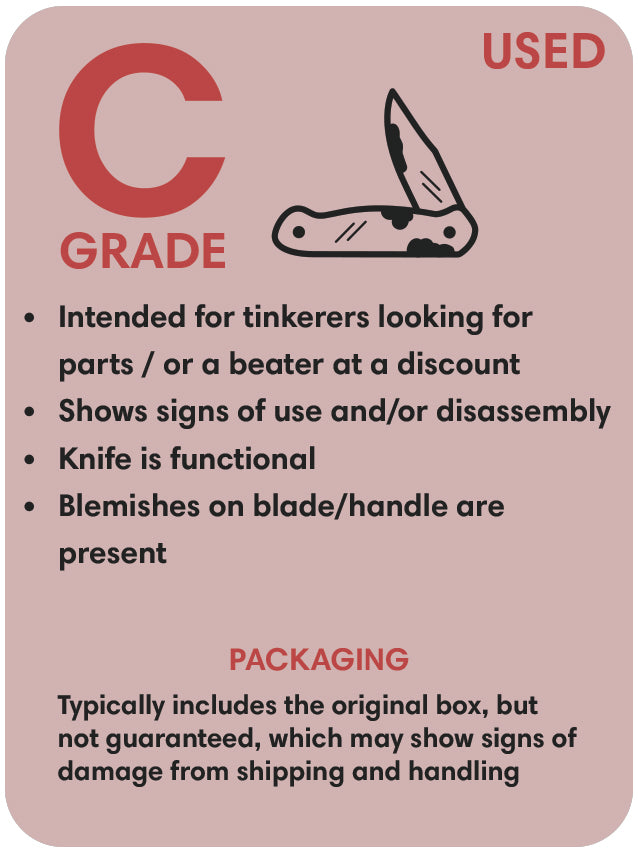 *Knives in Grade A/B have been inspected and all hardware and assembly components show no signs of stripped hardware or other tool marks. We're confident these knives have not been disassembled, but we are also humans. If something isn't right with your open-box purchase, drop us a message and we'll take care of you as always.
**Knives in Grade A may contain original accessories such as tools, stickers, and cleaning cloths, but these items are not guaranteed.
The Fox Baby Core by Jesper Voxnæs is a sturdy mini version of the all-rounder built for small-scale outdoor, utility, and hunting tasks. The non-slip textured FRN handle holds the N690 blade on ball bearings that can be opened with a flipper or thumb hole. With a repositionable wire clip (tip-up/l-r).
Made in: Italy