Boker M4 Sherman-Damascus - Open Box / Used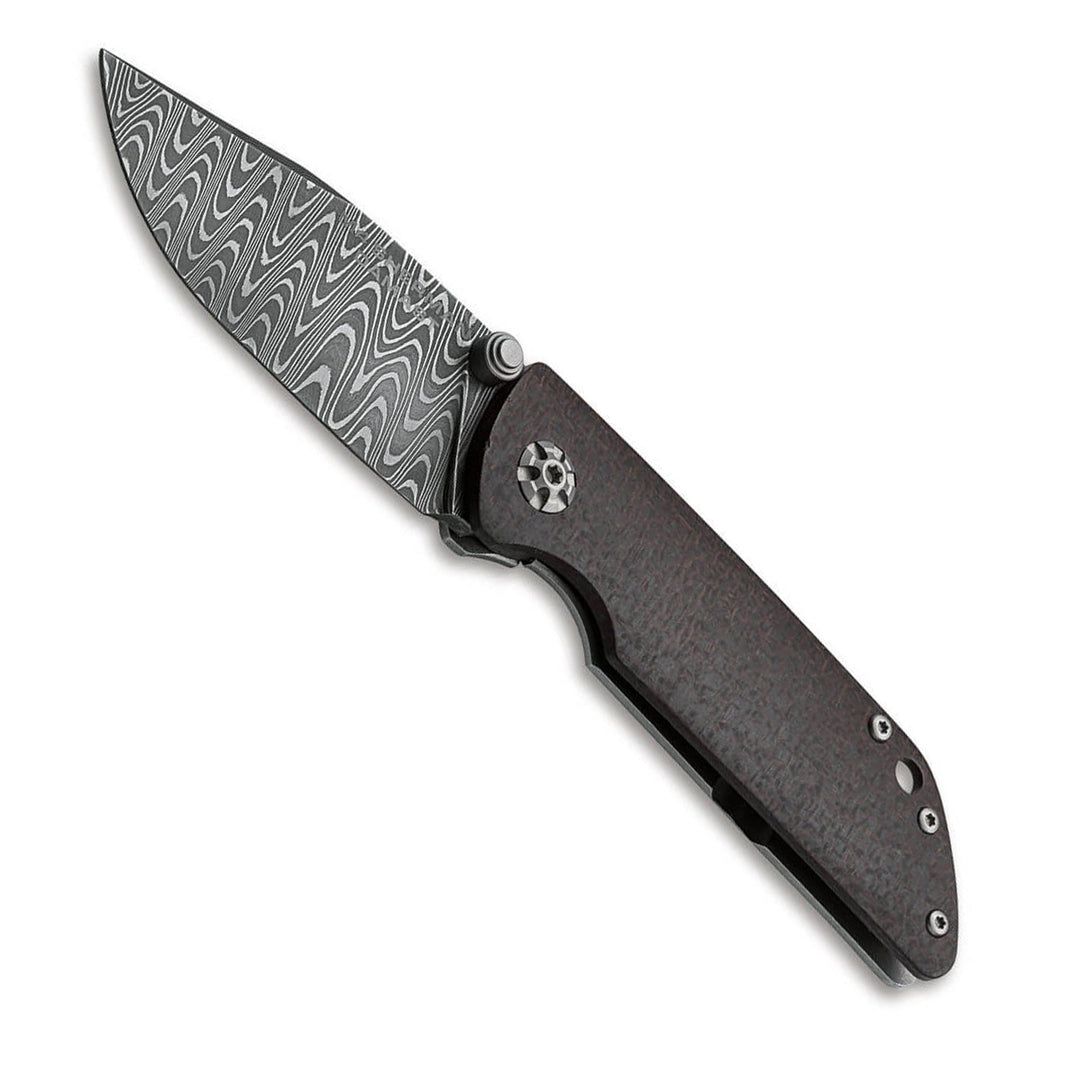 Boker M4 Sherman-Damascus - Open Box / Used
Regular price
$48995
$489.95
Sale price
$25000
$250.00
---
In stock, ready to ship

Out of Stock
The extraordinary Boker M4 Sherman-Damascus is a piece of living history and combines high-quality craftsmanship with historical materials. The American M4 Sherman was already designed in 1940 and is still considered one of the most famous tanks in history. It was produced between 1942 and 1945, was in service until 1957 and was used on all battlefields of the Second World War - not only by the United States and Canada, but also by Great Britain, the Free French Forces, China and even the Soviet Union.

Originally developed to replace the M3 Grant/Lee medium tank, the Sherman tank's main mission was to support the infantry, lead attacks and reinforce defensive positions. The Sherman was built close to 50,000 times and was the most widely used tank of the Allies during World War II. It was produced in countless mission-specific variations and was used well into the Cold War.

Together with the Americans in the Wartime Museum in Virginia, we have managed to preserve an important piece of lost history. The Boker Sherman-Damascus is equipped with a unique damascus blade with 80 layers, forged from different materials from the production of M4 Sherman tanks, which were previously restored by the museum. The unique damascus is forged by hand for us by Chad Nichols in the Customized Ladder pattern and is reminiscent of the tank tracks left in the ground by the heavy chains of the M4 Sherman. The ball bearing blade is opened by thumb stud and locked by a solid steel frame lock, a Hinderer Lock-Stop acts as overstretch protection for the lock.

The overall shape of the knife is a tribute to the aesthetic lines of the armour, while the decorative blade axle screw is modelled on the characteristic main drive sprocket. The slightly contoured burlap micarta handle fits comfortably in the hand and the colour is reminiscent of the camouflage paint used by both the U.S. Army and the Marine Corps. With lanyard hole and practical deep carry clip (tip-up/r). Handmade in the Boker knife manufactory in Solingen. Delivery with noble floating display, certificate of authenticity and individual serial number.

A portion of the proceeds from each knife sold goes to the Americans in the Wartime Museum to support educational programmess and the care and preservation of these proud examples of American history. The Americans in the Wartime Museum is a non-profit cultural and educational institution dedicated to honouring those who served in all branches of the U.S. military and on the home front from World War I to the present. The museum serves to educate the public, especially young people, by telling individual stories of personal experiences, war realities and sacrifices made by Americans in the struggle to preserve freedom and liberties. The museum inspires visitors by allowing them to experience military vehicles, explore artifacts, and participate in reenactments and special programmes in a dynamic, interactive environment.

This is a used / open box item
---